Costa Rica Handstand Surf Retreat
Enjoy the costa rican air, nature, sun & food while learning to balance on your hands – through the handstand classes – on your feet – when surfing the pacific ocean waves – in between – by resetting your body and mind.
Important details at a glance:
When: May 6-13, 2023
Where: Uvita, Costa Rica at the beautiful Bodhi Surf & Yoga
What: 
Jungle vibes, Time to relax, great food, good company, & more!
Price: starting at €1850* (Learn about what's included)
* early bird ends November 30th, 22!!! – missed it? Get a friend to join & ask for a deal 😉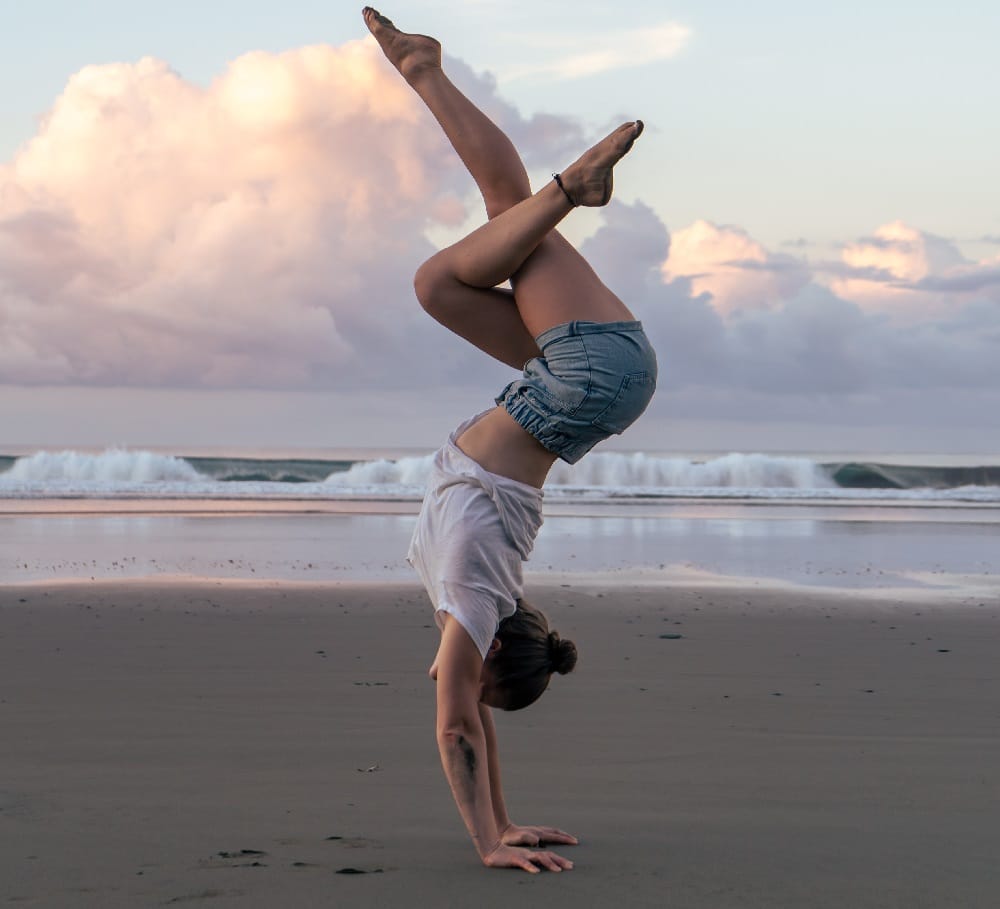 Find your Balance at the Costa Rica Handstand Surf Retreat
Do you crave adventure and a new challenge? Are you looking to find balance in your life? If so, join us on our Costa Rica Handstand Surf Retreat! This unique experience will combine two of our favorite things – surfing and handstands! Whether you are a complete beginner or already experienced with handstands or surfing – this retreat is for you! Combining these two fun and challenging activities in the beautiful nature of Costa Rica, you are for sure in for an unforgettable journey!
Whats included?
Accomodation:

6 nights at Bodhi Lodge

1 night in San Jose

Transport:

San Jose – Uvita/Bodhi Roundtrip

Airport Shuttle

Classes:

6 Handstand & Movement Classes

4 Surf lessons taught by experienced Bodhi Teachers

2 Weeks Follow-Up Online Coaching

Food:

5 Breakfasts + 3 Dinners

Snacks at Surf lessons

Activities:

Walking Tour of Bahia Ballena

Waterfall visit

Other:

National Park Entrance Fees for Surf lessons

Travellers Philantrophy Donation
!  Flights not included !

Price
€1950
EARLY BIRD: €1850 (ends November 30th,22!)
* missed the early bird deal? Get a friend to join & sign up together;-)
Secure your spot now!!!
For booking & more info message me on Instagram!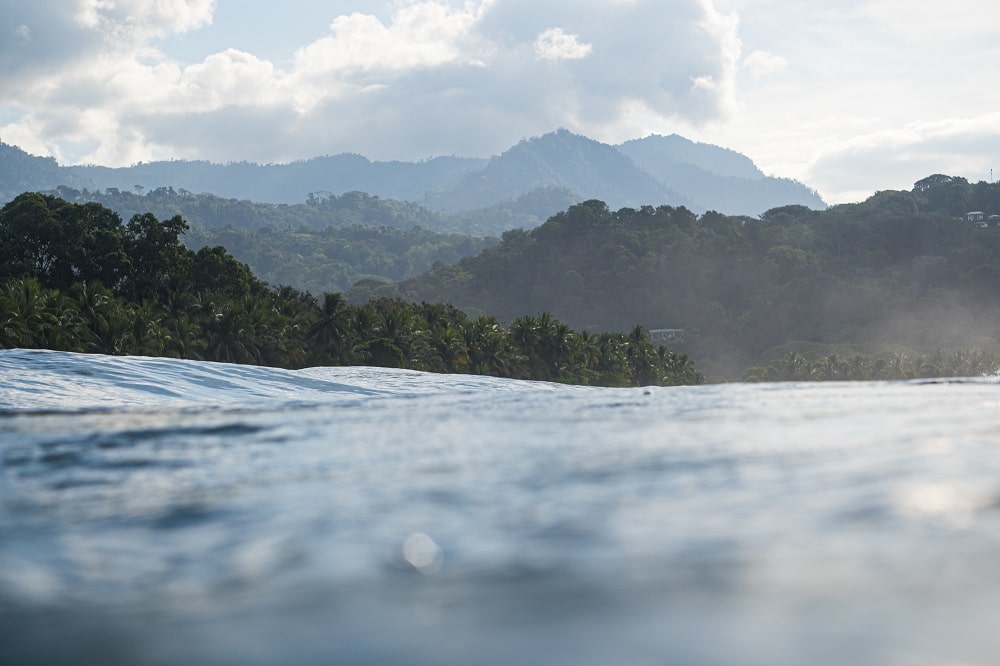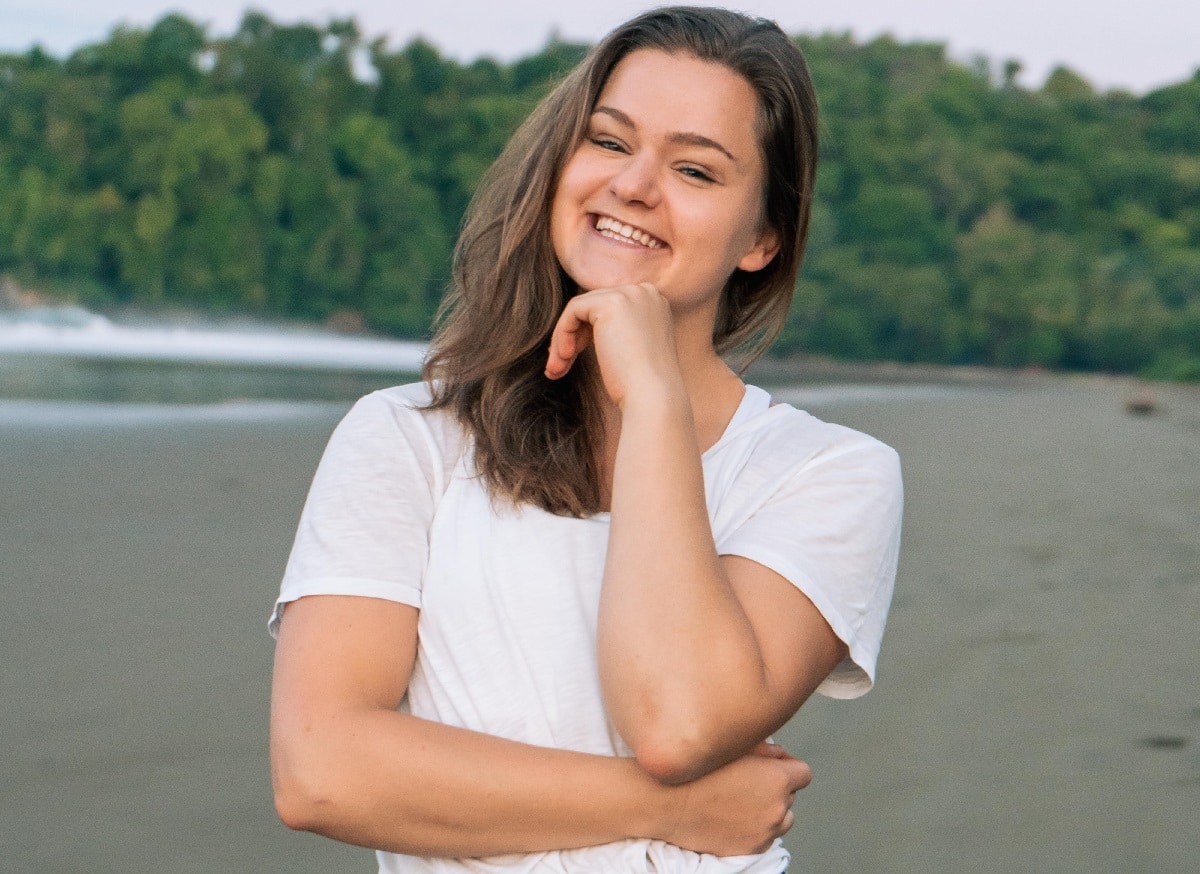 Meet Caro - your Handstand Teacher
Caro is a passionate mover with a Master's Degree in sports therapy. For over 6 years she has been coaching different kinds of sports and is now focusing on handstands, calisthenics and movement awareness. 
If it's learning a new skill herself or teaching someone else – Caro embraces the challenge of figuring out the best way to do so. Through handbalancing and flowy movement, you will be encouraged to challenge your body and mind. With lots of joy, fresh energy as well as attention to detail, Caro will ensure that everyone can learn with clean and safe techniques – from beginner to expert.
Next to teaching, Caro's other passion is to travel and explore new places. That way, she found herself in Uvita, Costa Rica the beginning of 2022. While staying in the area for over a month, teaching workshops, exploring the nature and learning to surf, she also came across the Bodhi Surf + Yoga Lodge. 
The perfect location - Bodhi Surf + Yoga Lodge
The Bodhi Surf + Yoga Lodge will be your home during the Handstand-Surf Retreat. And even more than that – the amazing team of surf coaches and staff will ensure you a calming but exciting time at the retreat while experiencing Costa Ricas from its best side and also learning about its culture and nature!
Educating, inspiring, and empowering our stakeholders to live more sustainably through surfing, yoga, nature immersion, and community engagement.
In fact, the physical pursuits of surfing and yoga are simply the low-hanging fruit of Bodhi Surf + Yoga's mission. Ultimately, these activities function synergistically in the cultivation of awareness — which, quite deliberately, is the meaning of the Sanskrit word Bodhi.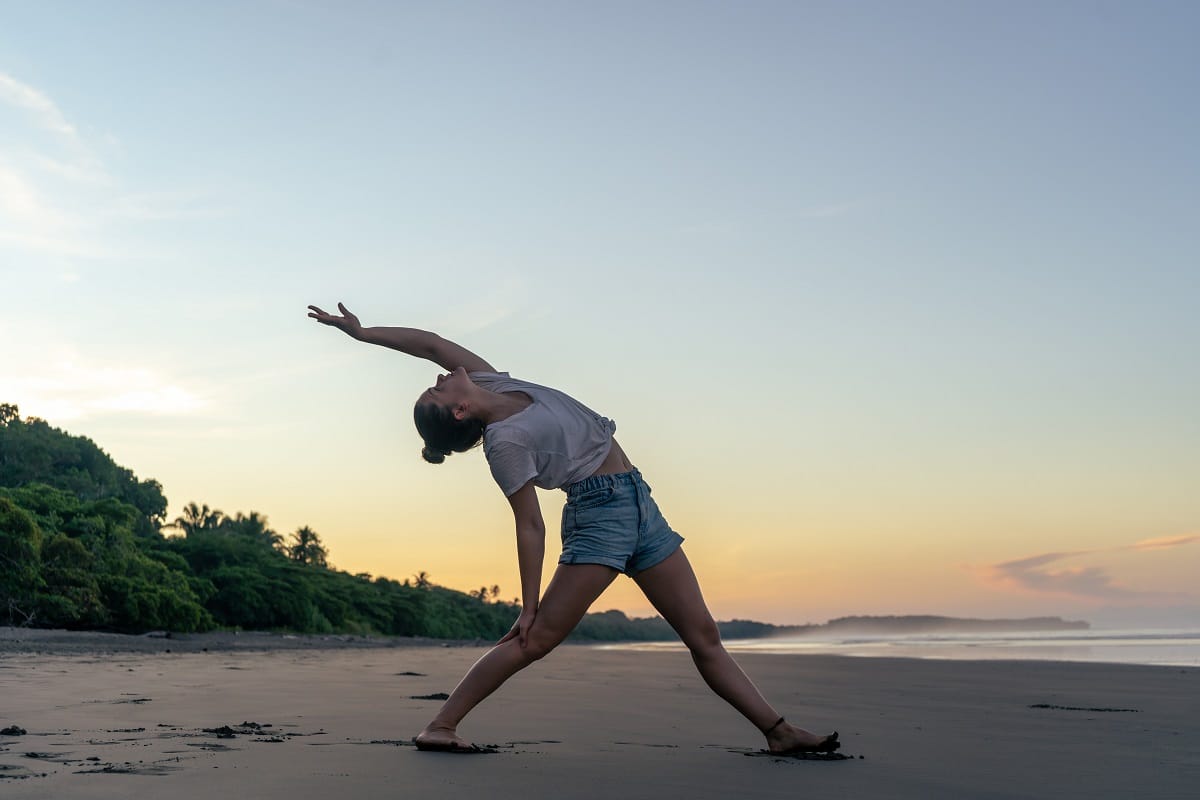 Handstand Movement Workshops
During the retreat, you'll have the opportunity to learn and challenge yourself with 6 handstand and movement workshops. In a safe and supportive environment we will approach the handstand position step-by-step, talk about techniques, body position and learn ways to learn and practice the balance. Like surfing, it takes some time and patience, but anyone can learn safely with proper guidance on correct techniques.
While working our way through basic techniques and understanding balance on our hands, we will also include some movement flows. These will help build up overall strength, mobility and confidence around the handstand position. The goal here is not to be perfect, but to learn to work with your abilities and widen your spectrum of movement. Whether you're a beginner or an experienced "mover", you'll find plenty of opportunities to grow and improve your skills.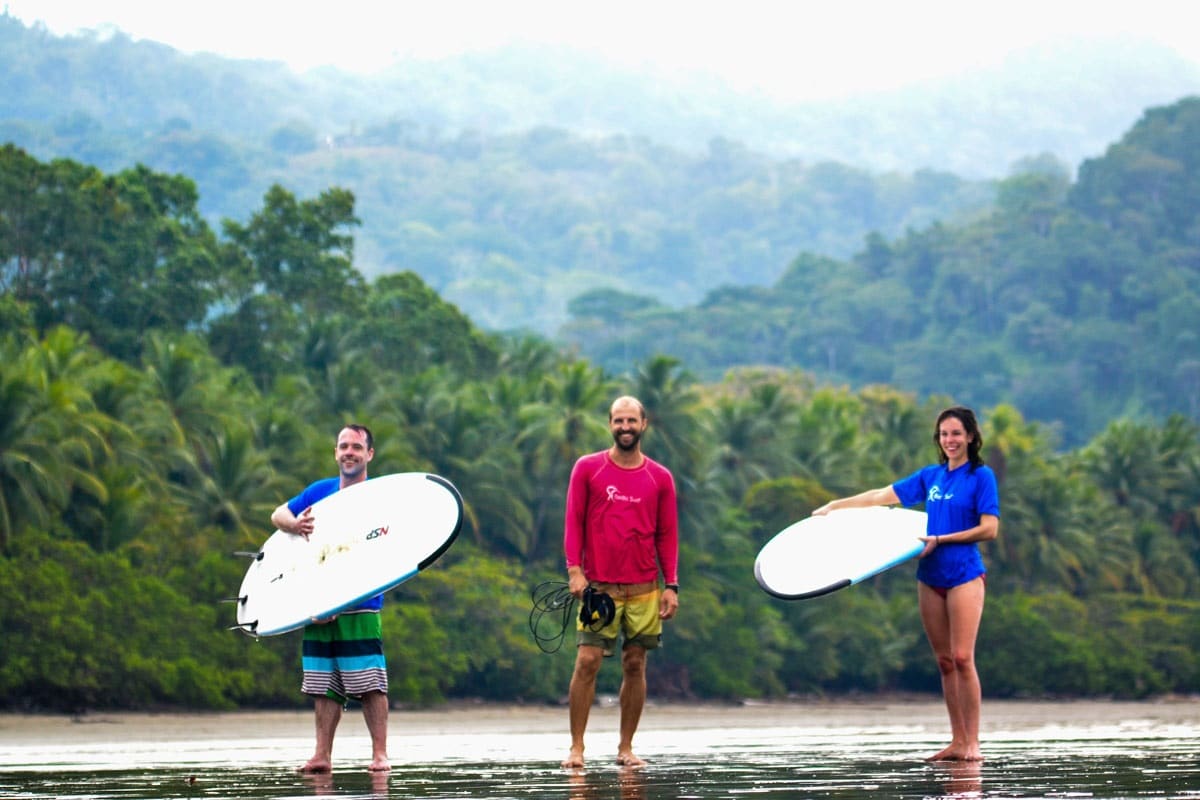 The Surf Lessons
Costa Rica is a surfers paradise with tons of good spots. The beach at Uvita however, is especially suitable to learn and improve your skills in a safe environment, as it is a beach break where you don't have to worry about any rocks to fall on. Also, Bodhi's great instructors will guide you through the whole process and make sure everyone feels comfortable and enjoys riding the waves. In the surf lessons, you will learn everything from caring for your surfboard, warming up, paddeling techinques, popping up and riding the wave. Furthermore, you will get important insights into reading waves, safety procedures as well as caring for the ocean and its ecosystem.
Beginner or already experienced, you will definitely enjoy your time in the waves. Also check out Bodhi Surf + Yoga for more details!

Anyone can learn – embrace the challenge!
Learning handstands or surfing is not only about learning the movement patterns and balance. Through exploring your body's capabilities and challenging your physical and at times also mental limits, you will build confidence in your abilities and widen your horizon on how to train your body in an exciting but safe way. Expect to not only improve your body control and awareness but also strength, range of motion, balance, posture, breathing, focus and overall well-being.
No matter your handstand, movement or surf experience, you'll be challenged and supported in a safe and encouraging way. We will be starting out building a solid foundation of techniques and tools, if its in surfing or with handstands. Tasks and exercises will be adapted to fit YOUR individual level. If you are a complete beginner, Caro will show you the very first steps to learn new movement in a safe way. Also the Bodhi's surf teachers are proficient to teach and support your surfing experience. If you are a beginner or already advanced, we will meet you where you are and help you move closer to your goals in a safe way!

Have a Question about the Costa Rica Retreat?
Who is the Costa Rica Handstand Surf Retreat for?
For YOU, if you are looking for a vacation where you can combine exploring a new place, finding time to relax and recharge while learning/improving your movement skills. No matter your handstand, movement or surf experience, you'll be challenged and supported in a safe and encouraging way. We will be starting out building a solid foundation of techniques and tools, if its in surfing or with handstands. Tasks and exercises will be adapted to fit YOUR individual level.
Do I need prior experience in Handstands or Surfing?
No – you do not need any prior experience.  Just make sure your body is injury free and bring an open mind and motivation with you. As we are working in a small group it is possible to adjust to your level. Please specify in the sign-up form in case you have any doubts toward your readiness.
What do I need to bring?
Use your general vacation packlist, including swim & active wear, some durable shoes. You can pack your personal yoga mat, blocks or other equipment, but everything needed for the workshops and lessons will be provided at the location.
What language will be taught in?
Workshops and Classes will be taught in English. However, Caro is happy to give individual cues or answer your questions in German, if you feel more comfortable that way 🙂
How many workshops are there gonna be?
At the Costa Rica Retreat you will have the chance to participate in 6 Handstand & Movement Classes taught by Caro. The Bodhi Team will offer 4 Surf lessons for you to learn the art of surfing. Next to that there will also be some free time to relax, explore the area, enjoy nature, bond with other participants, or follow your own movement practice.
Are all meals included?
Five breakfasts and three dinners are included in the retreats price. Furthere, there will be snacks provided during the surf lessons. For other meals we recommend exploring the variety of restaurants in the area that provide delicious meals. 
Are there vegan options? What if I have food allergies?
With the sign-up you will have a chance to specify any food preferences. Bodhi Surf + Yoga is able to cater to specific dietary restrictions such as vegetarian, pescatarian, vegan, gluten-free, lactose-free, nut-free, etc.
I have another question!
Don't hesitate to reach out on Instagram –> @caro.upsidedown – I'm looking forward to your message 🙂